Section VI Wrestling is proud to announce the 2nd annual Nickel City Duals
2018 registration is now closed
The duals will consist of 24 high school teams
Every team will get 5 dual meets regardless of results
Winning teams will remain in the championship Bracket, while the losing team will fall into the corresponding bracket
Brackets will be set up so that every team receives 5 matches and you will not wrestle the same team twice
Wrestling is June 2nd
Weigh-ins are June 2nd from 7-8 a.m.
Wrestling at Riverworks outdoor/covered ice rink
359 Ganson Street, Buffalo, NY 14203
All matches will be Officiated by Certified High School Officials
Tee-shirts and trophy for championship team
20 wrestler maximum per team
weights: 105, 112, 119, 125, 130, 135, 140, 147, 155, 167, 177, 190, 220, 285
The duals are now full.
All competitors will be required to have a filled out and signed permission to compete form handed in before they will be allowed to weigh in.
In addition, coaches, please fill out a weigh in sheet and email by June 1
Riverworks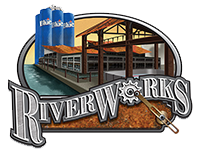 Section VI Coaches Assoc.